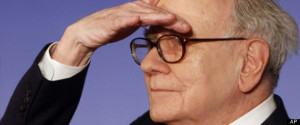 There are two parts to any real estate deal.
---
The HEADS Side of the Coin
The often over-rated part of the deal is the PROPERTY itself.
When it comes to buying real estate, logic often flies off the window first. Followed by common sense.
As investors, we often focus on the wrong things while short listing properties / projects. The amenities, interiors, etc. are only superficial. It is normal practice for a developer to therefore use these tactics as distractions so that you end up taking your focus off the more important facets.
If you really are an investor (and not a collector) you have to dig deep. Think of benchmarking yourself on Warren Buffet – the most successful investor in the world – though he does only stocks. When investing, Buffet looks beyond the jazz and glitz that a company often projects and lets facts and numbers do the talking.
So put on your dark-rimmed Buffet glasses and deeply introspect about the following core factors:
Location analysis: What is the potential for appreciation? Demand v/s oversupply? etc.
What is the efficiency ratio of the unit you intend to buy (carpet area to built up area ratio)??
Is the title/other legal requirements clear?
What is the track record of the developer?
What are the payment terms and are there any opportunities for leverage?
Are the agreement terms and condition acceptable or are there restrictive clauses in the same?
---
The TAILS Side of the Coin
What you also need to realize is that there is an equally important other side to the deal. And that inseparable side of the coin is:
"YOU"
So is this real estate deal really for you??
To understand that – you have to answer these key questions:
Do you really need this real estate investment or are you just under pressure to jump on the bandwagon and don't want to be left behind?
Are you going to invest in the property or are you going to end up staying in it?
Do you realize that projects generally take quite a few years to complete?
As an investor, are you ready to invest in a property that while giving you good returns, may  offer no exit till possession of the property?
What is the proportion of your total current net worth to the property cost? What proportion of your cash flows will be the outgos/EMIs?
Do you have a plan to have liquidity ready when the developer demands money for each stage of the property which he completes?
Though these are only broad questions, what we are trying to make you aware of is that any real-estate decision cannot be taken in isolation and in an ad-hoc manner. There has to be a lot of introspection and analysis of facts and data points to arrive at a decision.
---
What we are saying is that you need a plan, and the plan that needs to start with the basics of understanding you, your needs, your goals, your cashflow requirements. You, you, you.
That is where we at MFA are different. Our bread and butter is Personal Financial Planning using a world-class methodology. We can bring this core competency into play for you, number crunch, and help you with an informed and unbiased analysis of whether your current financial situation allows you to make this all important decision.
So before you decide to take the plunge, get in touch.