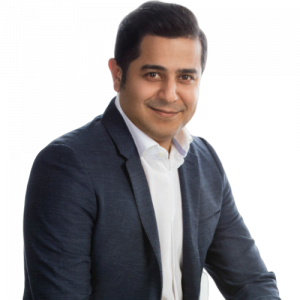 Amar Pandit is the Founder & CEO of "My Financial Advisor", a Private Wealth Management firm that helps Corporate Executives, Business Owners, NRIs, Doctors, Lawyers and Celebrities to make smart and informed choices about money.
Amar is one of the top most practicing Certified Financial Planners in the Country and is a member of Financial Planning Standards Board, India and Financial Planning Association, USA. He is very passionate about spreading financial literacy in India and does so through his sharp and analytical columns published regularly in leading financial dailies and many other publications & portals. He also appears regularly on leading television shows where he helps people make prudent decisions about their money. His first book "Financial Planning for Doctors" is a best seller and has received amazing reviews from doctors all over the country. His second book The "Art & Science of teaching children about money" is a must read for parents.  His third book Bill and Penny's Money Adventures" is a fun medium for children to learn all about money.
Amar's fourth book "The Only Financial Planning Book that you will ever need" had the rare honour – amongst Financial Planning books – to be listed in the Top 3 non-fiction bestselling books for the week on the Crosswords' Best Sellers List. All four books have been published by published by CNBC-TV18.
Amar is also the inventor of a board-game Financial Premier League™ (FPL™). FPL™ aims at helping children and individuals learn sound money concepts through an entertaining and exciting board game of cricket and personal finance.
He lives in Mumbai with his wife Laxmi, 2 lovely daughters Reet and Preet and Parents.